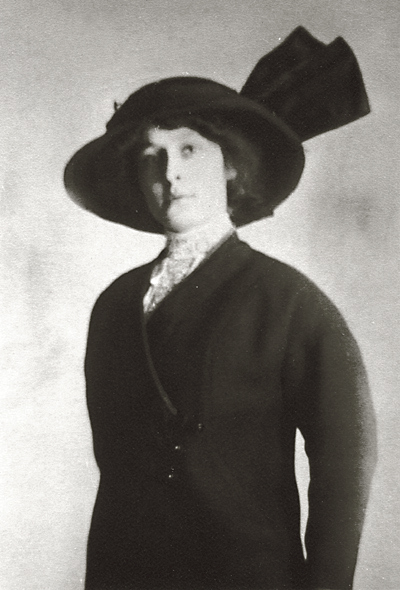 Ethel Maude Miller, age 17


Ethel Maude Miller was born in Birtle, Manitoba, Canada, on 4 October 1888, the fifth child and the fourth born in the log cabin in which the family lived, about two hundred miles from Winnipeg. When Ethel was a toddler her family moved from Birtle to Pittsburgh, Pennsylvania.

When Ethel was seven, and the family living on Allegheny Street, she came home from school one day, took a banana out of a sack and ate it, and then set the bag on fire. Her dress caught fire and she was covered with flames. Her screams could be heard for blocks. Her daughter, Barbara Rix, said that Ethel was bad with matches and fascinated by fire. Her older brother Edward came home about that time, saw her on fire and rolled her in a carpet. She was so badly burned that they thought she would die. Her death notice was actually published in the newspaper, but she survived, burned over one breast and both arms. The doctors grafted skin from her father's back to protect her flesh while her skin healed over.

She stayed in the hospital in Pittsburgh for somewhere between seven months and a year. Her father then took Ethel to England for more extensive care. They sailed on the SS Rhynland for England, leaving Philadelphia on 24 July 1897 and arriving in Liverpool on August 5th. She was operated on by a well-known plastic surgeon who was able to straighten her arms which had become bent from all the scarring. Over her life she had over twenty-five surgeries to transplant skin or repair grafted skin that had become ulcerated. Her daughter said that she never complained. Her niece, Hope Healy Koontz, said that Ethel always wore long sleeves and was sensitive about her scars.