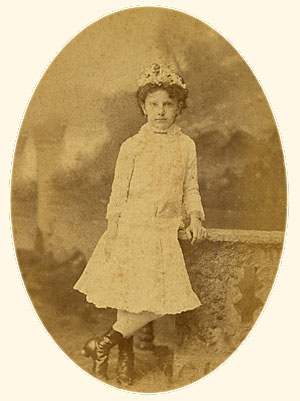 Mollie Brent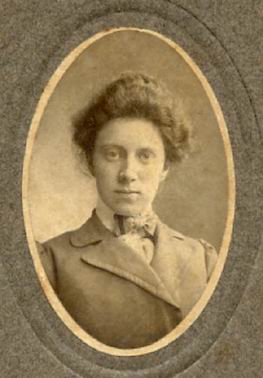 Mary Ella "Mollie" Brent



Mary Ella "Mollie" Brent, was the fourth child born to Francis Celestino and Mary Ella Shuttleworth Brent. She was named after her mother; everyone called her Mollie.

Born 23 January 1879, in Pensacola, Florida, she went away to high school for three years from 1895 to 1898 at the College of the Sacred Heart, Manhattanville, in New York City, as did her sisters, Celestine, Cora and Frances. Mollie lived with her family until she was 42. On 23 April 1921, she married John Buckingham "Jack" Mare of Missouri, son of Mr. and Mrs. W. H. Mare of St. Louis.

The wedding ceremony, performed by Rev. Father Robert Fullerton of St. Michael's Church, took place in the Brent home on West LaRua at 8:00 p.m. in the upstairs parlor. Mollie's matron of honor was her sister, Celestine - Mrs. Rufus Manley - from New Orleans. After the wedding and reception, they left on the night train for New York City where they planned to spend several weeks.

Jack Mare had been in Pensacola about three years at the time they were married and was working as the treasurer for the Pensacola Shipbuilding plant. Later, Jack was self-employed as a CPA. Except for short periods spent in Jacksonville, Florida, and Coronado, California, they lived on North Reus St. in Pensacola.

Mollie and Jack had no children of their own, but were very loving to their nieces and nephews. In 1940, when their niece, Jean Fick, was married in Honolulu, they went there for the wedding. In later years they visited with Mollie's sister Frances' family in Coronado, California. When my family lived in Florida in the mid-1950s, I remember visiting them in Pensacola several times. Those visits were filled with laughter, parties, and card games.

Mollie loved purple and had purple sheets, towels and other items. She used to listen to Elvis Presley sing "Love Me Tender" over and over. Everyone loved Aunt Mollie.

Mollie died just before Christmas in 1964. Jack lived two and a half years more before dying on 31 July 1967 in Pensacola. They are buried in Holy Cross Cemetery in Pensacola, Florida.