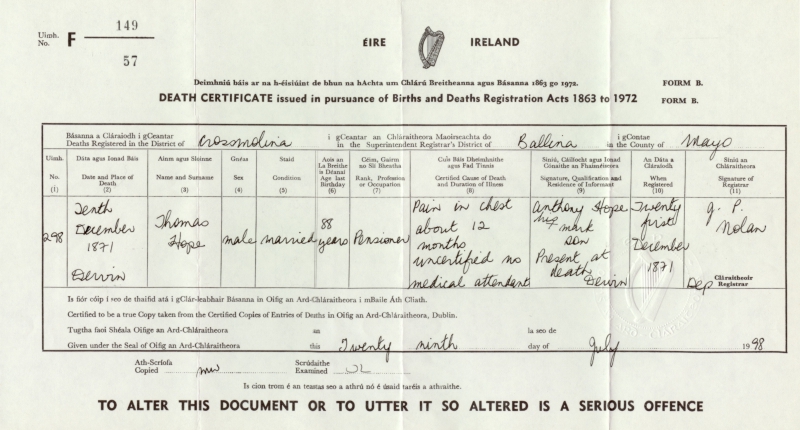 ---
Thomas Hope died on December 10th, 1871, in Dervin, County Mayo, Ireland. His son, Anthony Hope, was present when he died.

Although his death certificate states his age as 88 years old which would put his birth about 1783, according to his discharge papers from the British Army, Thomas was born about 1788 in or near the town of Crossmolina, in the Parish of Crossmolina, County Mayo.

Death Certificate for Thomas Hope. Dublin, Ireland: Registrar-General's Office, Ballina Registration District, Registers of Death, vol. 19, p.8.
---
Anne Healy's Genealogy
28 December 2002


[home|hope]