The Towers
Bentall Family Home
Heybridge, Essex, England




The Towers



The Towers was the home of Maude and Ernest Bentall in Heybridge, Essex. It was built in 1873 in the Italian style by Ernest's father, Edward Hammond Bentall, son of William Bentall, the founder of the agricultural equipment firm known as E. H. Bentall, Bentall Iron Works and Bentall Engineering Works. The house, no longer there, was on Colchester Road, adjacent to Heybridge Cemetery and close to the Bentall company buildings. The house was innovative in using concrete block construction and central heating.

When Maude Miller Bentall was the mistress of the The Towers, she ran it like a good businesswoman. The Towers had a large hall with six sitting rooms off it - a library, billiard room, drawing room, dining room and two studios. Upstairs a sort of gallery opened to the hall which had a marble floor with nine bedrooms off it. One went down some stairs to children's and servants quarters – 8 rooms. There were 12 indoor and 14 outdoor servants. Think "Upstairs Downstairs." There were always about 30 people at Christmas for the main meal. There was a miniature railroad on the gounds which the gardener ran for the children. Ernest Bentall also had a concrete bird tower built on the grounds. It was shaped like a smokestack with a lot of holes for the pigeons. Maude and Ernest had a yacht which they sailed up the Blackwater River near their home.

The Towers was heated by propane gas. The heater had a machine which was wound up every day by weights and the weights came down the structure and as they came down, so the machine worked which produced the gas. The gas lit the chande1iers. There was a switch on the wall which worked by air. When you pulled the switch down, it ignited the lights.

According to a nephew and a granddaughter, The Towers was given to the English government during World War II for a hospital and a home for injured servicemen. It was so strongly built that it had to be blown up. Dick Miller, the son of Maude's younger brother, Edwin Swainson Miller, told the story of how the "Towers" was demolished after it had been in the hands of the nuns of The Good Shepherd for many years. It had to be dynamited. When the last wall was about to be blown up, Dick took his Aunt Maude Bentall, whose home it was, to see the demolition. This old lady stood and watched while they put the blast in, and down it came in a big pile of dust and rubble."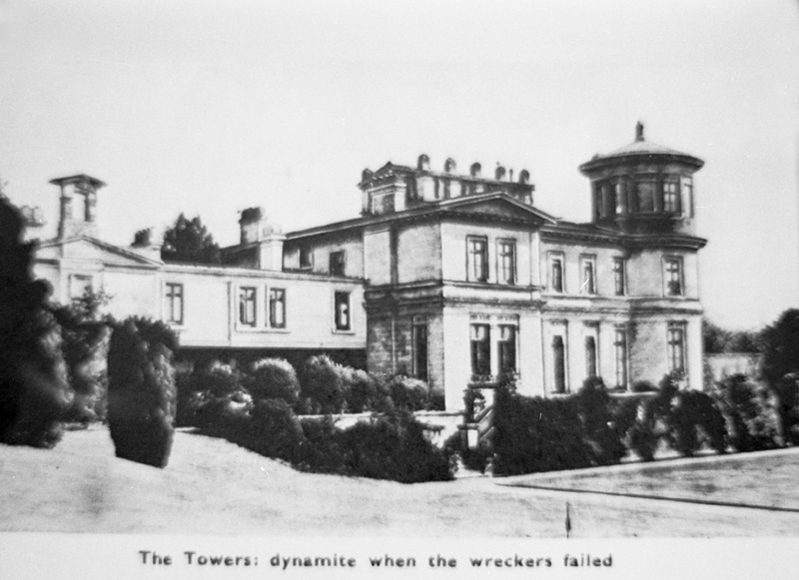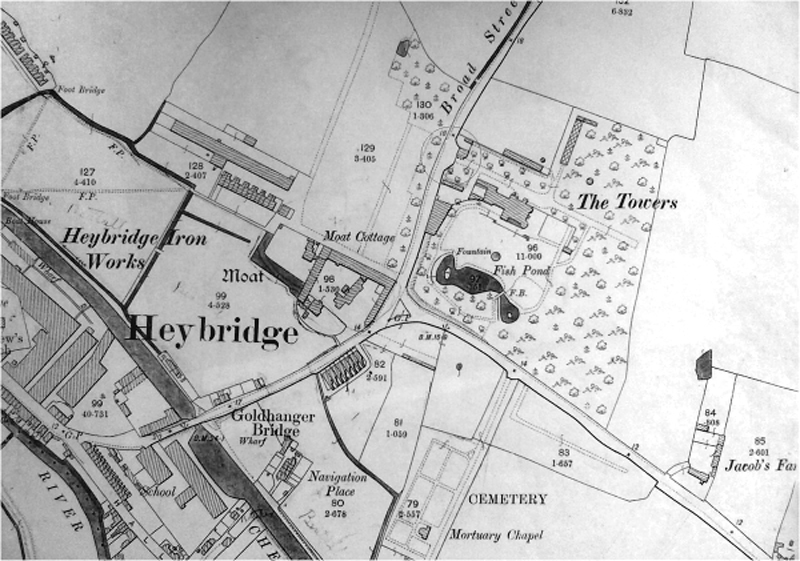 Anne Healy's Genealogy, Created October 2002
Photographs and web page content, Copyright © 2002- , Anne Field, all rights reserved.
Please feel free to link to my web page. For permission to use any pictures or content on my web pages, please email me at