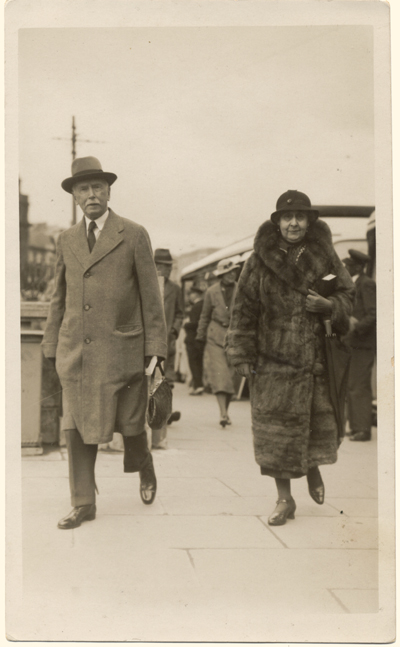 Maude walking with her husband, Ernest Bentall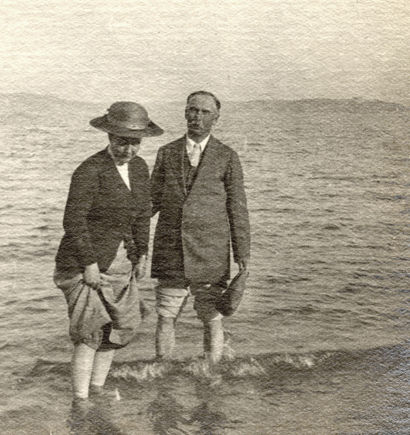 Maude and Ernest Bentall by the sea, above. Photo is undated.

Maude Alice Miller Bentall is about 70 in the left photograph, wearing the fur coat, so about 1931. Maude and Ernest lived in Heybridge, Essex, England, where Ernest - Edmund Ernest Bentall, 1855-1945 - ran E.H. Bentall & Company, an agricultural machinery manufacturer which, at one time, employed 600-700 workers. The factory closed down in 1984.