Thomas Hope acquired a landholding in the townland of Dervin, County Mayo, in 1849. The holding had been waste since 1846, the first year of the Potato Famine. Their landlord in Dervin was Mervyn Pratt.

On the holding was a two-story house built by the Jacksons, the landlords prior to Mervyn Pratt. Thomas Hope Jr. acquired the holding after his parents' deaths in the 1870s. The property was held by Thomas Hope Sr.'s great great grandson, John Maye, in the late 1990s.

Anthony Hope, son of Thomas Hope Sr., acquired his own holding from Mr. Pratt in 1851, adjacent to the holding of his father. In the late 1990s this land was occupied by Anthony Hope, b. 1914, great-grandson of Thomas Hope and Mary Barrett.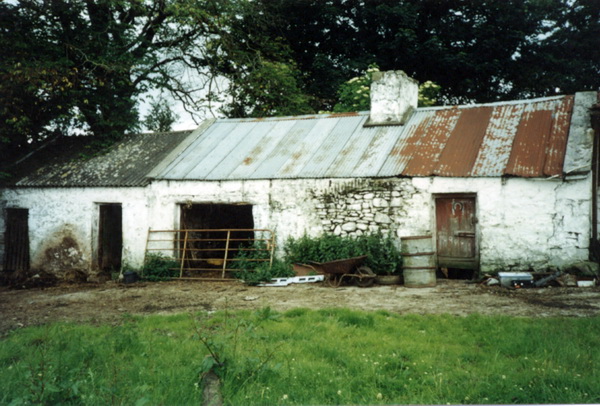 A couple of the very old buildings on the Hope property in 1993


---