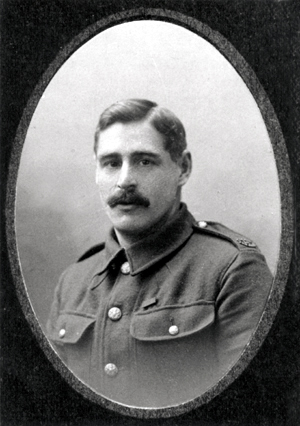 Edward Howard Miller in his World War I uniform


Edward Howard Miller, the second child and first son of Charles Edward Miller and Annie Bayley, was born in a log cabin in the small settlement of Birtle, Manitoba, Canada, on 15 May 1883. His family had emigrated from Liverpool, England, to Canada about 1882. His father, Charles, was not cut out to be a pioneer farmer in the wilderness. So, after several years, the family moved to Pittsburgh, Pennsylvania, where Annie's brother Neville was doing well in the hotel business.

About 1895 his younger sister, Ethel, caught herself on fire while playing with matches. She spent several months in the hospital in Pittsburgh before her father took her to England where she might receive more treatment. The rest of the family followed not long afterwards.

Edward by then was a teenager and a few years later he signed up to fight on the side of the British in the Boer War in South Africa. When his family returned to the United States about 1907, Edward remained in South Africa, living in Transvaal. He married Annie Mary Hazelhurst and they had eight children: Constance Beryl, Edward Howard, Reginald Ernest, Charles Frederick, Nina Annie, Gwendolyn Ethel, Robert Douglas, Richard Neville, and Joyce Helen.