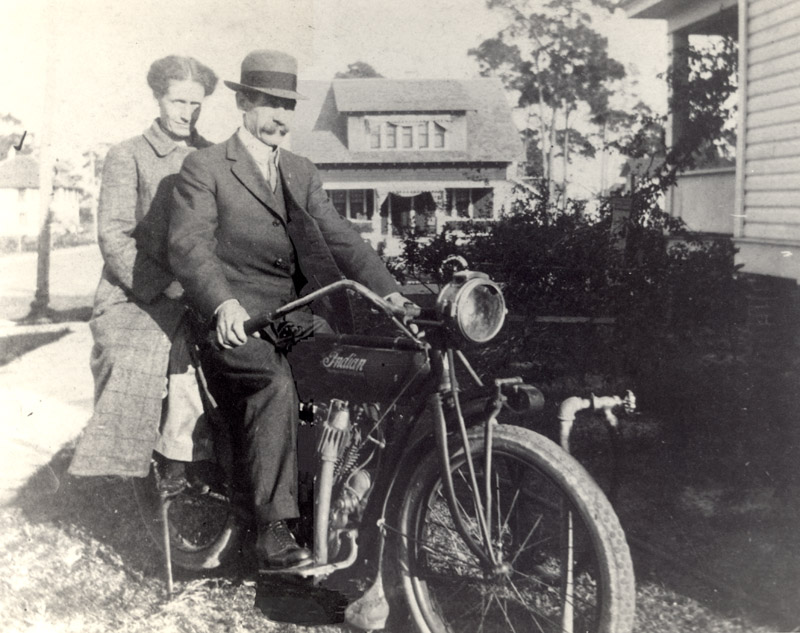 Julia and Thomas A. Whitted on Indian motorcycle, St. Petersburg, no date. Their son, Albert, sold Indian motorcycles. Photograph courtesy of Eric Whitted.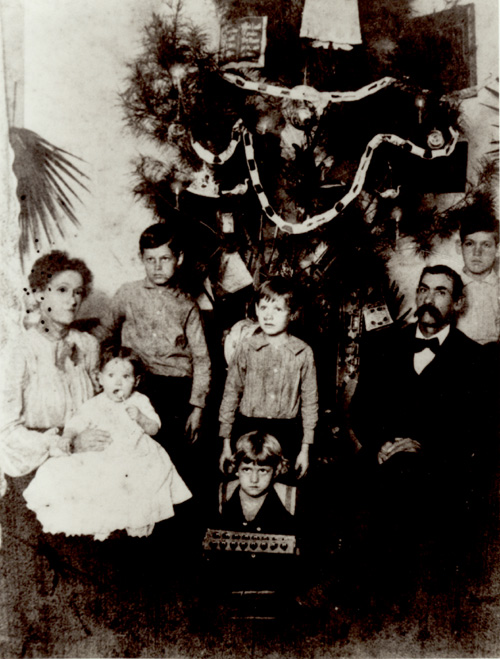 The Thomas Albert Whitted Family, Christmas, 1902, St. Petersburg, Florida. L-R: Julia holding Nettie Elizabeth, 3 mos., James Albert, b.1893, Clarence Elbridge, b.1896, George Bracie (in front of Clarence), b.1898, Thomas, Charles Austin, b.1890.

This picture is from The Florida Photographic Collection. The photographer was C.C. Allen, picture N040141.