Ethel May Malcolm was the fourth child of Emily Miller and George Malcolm born 2 October 1867 in Southsea, Hampshire, England.

Ethel married Dr. Nicholas Elrington in 1894 in Essex County. Nicholas, born in 1865 in Great Saling, Essex, was the son of Vicar Thomas William Elrington and Isabella Fenwick. He attended Felsted School, near his home in Great Saling, and then went on to receive medical degrees in 1893, the year before he married. He was a Fellow of the Royal College of Physicians and Licentiate of the Royal College of Physicians.

During World War I he served as a surgeon at the Wethersfield VAD Hospital in Braintree, Essex. The hospital was also the family's home, Wethersfield Hall. VAD stood for Voluntary Aid Detachment – a hospital run by civilians to provide nursing care for wounded soldiers.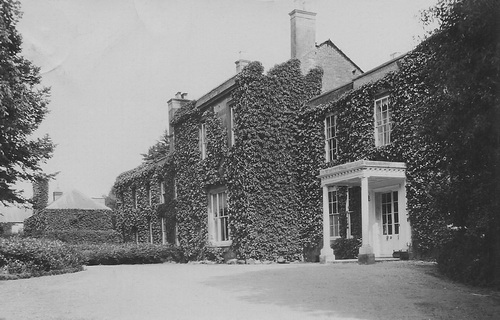 Wethersfield Hall, Wethersfield, Essex, where the Elringtons lived for many years and
where the VAD hospital operated during World War I.