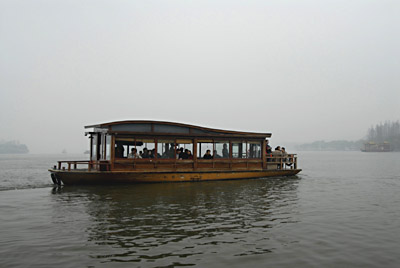 Photo by Lucie Field

Wednesday morning after breakfast, our bus took us to West Lake, a beautiful lake in Hangzhou and also a busy tourist spot, not just for foreign visitors but a popular destination for Chinese people also. It was crowded and foggy/hazy so once out on the tour boat there was not a lot to see.

On shore there were buildings and pavilions and the landscaping was very attractive and maybe an afternoon visit would have been better.